Today is my birthday, and to honor the fact, two of my favorite bands are playing live, together. The Raveonettes and the Black Angels are playing a show at Webster Hall, and the lady and I will be there, front-and-center-ish. The Raveonettes, hailing from Denmark, actually played a show in New York City while I was visiting Denmark. This will make up for it in spades, however. (I hope they're still selling the LUST LUST LUST t-shirts, as well.)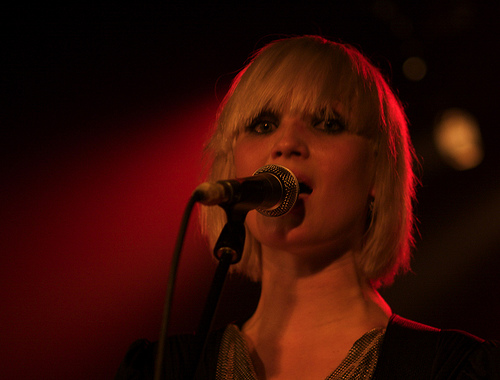 Here's Suicide, off their new album from a live set they did in Chicago, just two months ago. Said new album, In & Out of Control, is the best LP of 2009. Uncontested. Except by someone with differing tastes in music. Wrong tastes in music:

And here're the Black Angels, with an unknown song, played live just last Friday. I don't remember how I came across them, but they are named after The Velvet Underground's The Black Angel's Death Song, and sound like a down-in-the-whiskey Jesus and Mary Chain so that's a bit of something good:

(Thanks to alterna2 for the photo.)
--
UPDATE
The show was absolutely fantastic. The Raveonettes even did a slow-dance cover of Little Animal, which is one of my most favorite songs of theirs.
The Black Angels:

The Raveonettes:

Awesome tour poster: