A 1963 British recording of a 1920s comedy sketch has become a New Year's Eve tradition in Germany and Denmark, and a cult favorite all over Europe. Entitled Dinner for One, it is the tale of a old dowager's birthday party with her four closest friends: Sir Toby, Admiral von Schneider, Mr. Pommeroy, and Mr. Winterbottom. Also present is her her long-suffering (or maybe not!) butler, James.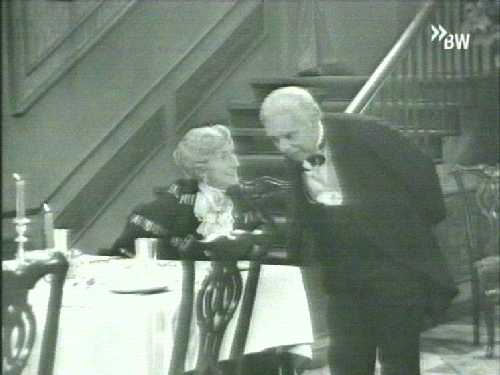 Image co. of AnalogueSat.
Slate has the full story on it and the full script may be found here. The references section of the Wikipedia entry will provide more fun, including a lego version.
Happy New Year, friends.