I helped a friend of mine move today. It was probably the single most coordinated move I have ever been involved in, especially considering she is moving out of her parents' place for the first time. I remember doing that, moving out with barely two suitcases – one for books and one for clothing. I was nineteen and just dropped out of college. I decided to leave the city to live in the woods. Or, at least the college town surrounding Cornell, where one of my closest friends was attending and needing a roommate after his conveniently flaked. I lived rough-and-tumble, having never attended sleepaway college and thus never really lived without the conveniences of home.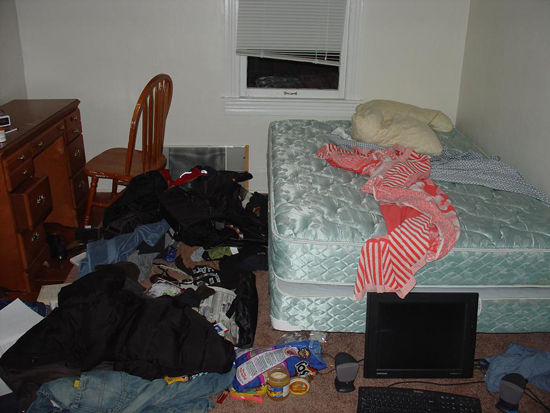 A few months later, summer came around and I was forced to split as the apartment was being given up. I moved back home to southern Brooklyn and split a few months later to the cultural mecca of Williamsburg. Except I was living far from the action in a Hispanic residential neighborhood. The apartment was nice, although my room fit little more than the broken futon and file cabinet (?!) it came with, neither of which I had the inclination to remove. I stashed my clothes in the file cabinet and that was that.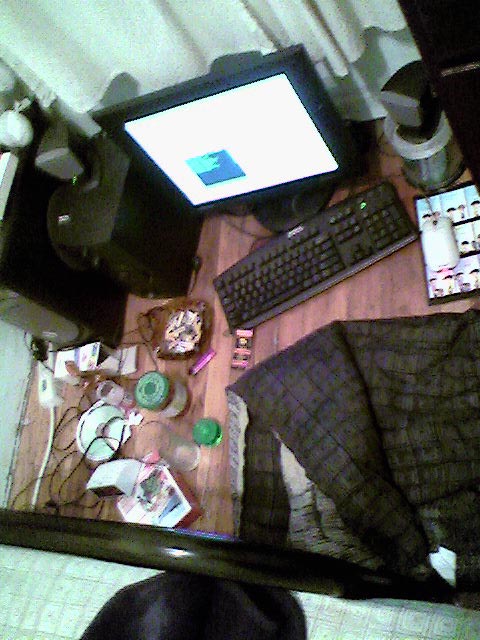 My girlfriend at the time got into grad school in sunny California, and I moved there next, to a suburb of Los Angeles. We lived in a housing complex resembling, from the outside at least, the Dude's residence in The Big Lebowski. A few leather couches later, the place felt like home. Except in a black-and-white movie about the future. I could never get used to those floor-to-ceiling windows. We had one in the bedroom and it just weirded me out that someone could quite easily hammer their way right into the apartment. Fortunately, outside of some sort of organized drug-dealing operation bust, a few taggers and the theft of a hammer belonging to Shadow, the hip-hop producer from across the way, the neighborhood was relatively crime-free.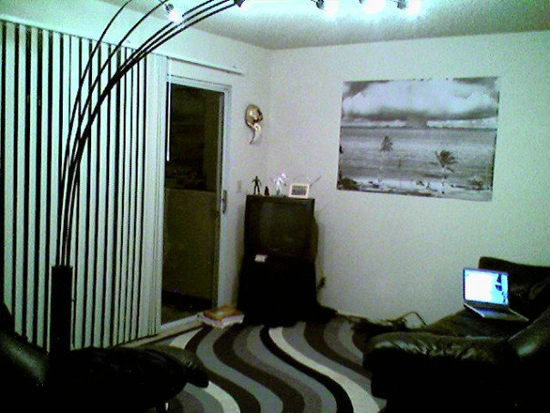 I moved back home after a year in L.A. I couldn't do it and I just missed New York far too much. After spending the longest time living with my mother since my teenage years, the apartment next door to my best friend opened up and I scooped it up immediately. I've been there three years this summer. The room is a bit bigger than the one I had in Williamsburg, but I have real furniture in here now. Even a coffee table. The neighborhood is a bit ...old... however. The only bar around is full of people twice my age, minimum. Hopefully, I'll be on to greener pastures soon enough.