Japanese arts and science blog Pink Tentacle recently featured "Searching for Paradise," the latest project of painter Shuichi Nakano His site is in Japanese, but here is a translated version which, honestly, creates more questions than it answers. All the paintings feature enormous animals interacting with the Japanese cityscape. Most are relegated to the background in a two-dimensional manner that draws attention to the juxtaposition of the scales; these are not Godzilla-style giant animals running amok, rather there is something wrong with their scaling. Or, perhaps, the wrong-ness lays with the city. Anyhow, my favorite of the paintings is entitled "Chill at 5:25":
EDIT: The artist has let me know that his new English site is up and running.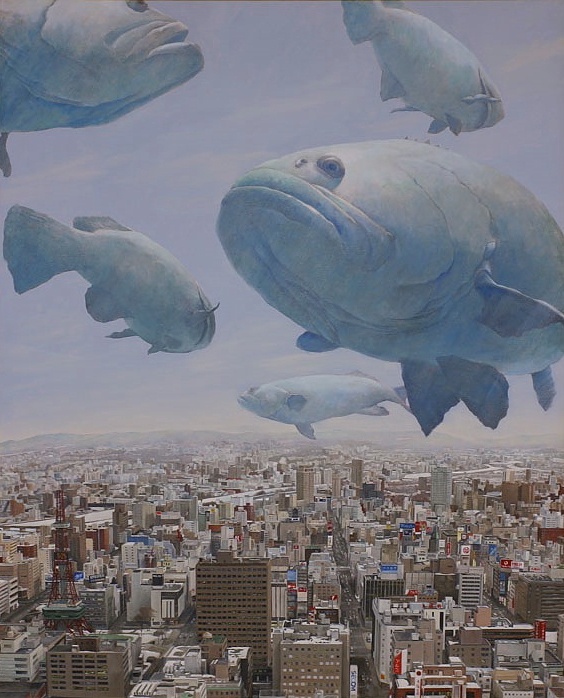 Co. Pink Tentacle
There's something so ominous about the framing, about the complete disregard of these fish for the city below them. I love it.