Every moving-image format has its own way of imparting itself onto the film it used to display. For instance, film has an evident grain, digital video can have compression artifacts. Due to the way magnetic tape displays video, it doesn't naturally freeze to a single image, like pausing a DVD or freezing onto a single film frame. Rather, it shows a blurry, interlaced moment (of course, if you want to be pedantic, it is possible to have a high-quality VCR that can freeze individual frames, but this isn't the general experience of watching a video tape.) Andy Denzler paints these moments.

Couple Sharing Bed
There's an intimacy to these paintings that otherwise wouldn't be there if it wasn't for the distortion of the video tape. These aren't moments from a film, but private ones, from private tapes, never meant to be seen by others not due to the content, but because they wouldn't be of any use to an outsider. They're like a brief window into someone else's life: a peek through the window into someone else's moments.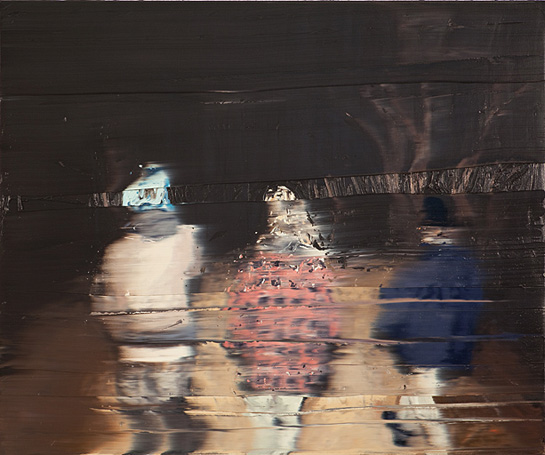 In to the Blackwoods II
Also, there is an air of purpose around them all. Why were these moments recorded? The fact that they were, in the fiction of the painting, implies a narrative. The framing of them as moments from a VHS tape means they are part of a larger span of time, a number of moments of which -- I am not 100% on how video tape works, despite reading up on it -- are seen here in a single painting.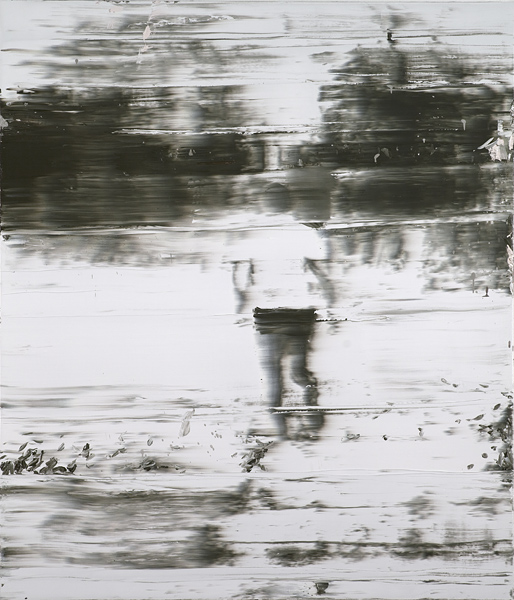 Returning Native