I wrote previously about IDing a cover of a book I own from several seconds of noticing it as set-dressing in an unrelated production. Watching Law & Order recently, I caught a new one: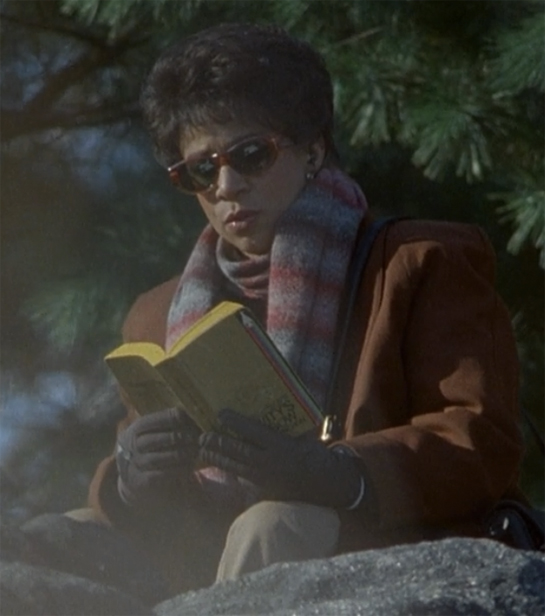 L&O S4E14 "Censure"
Yep, that's Lt. Anita Van Buren, under cover and reading a copy of the 1974 Bantam printing of Gravity's Rainbow. A book I owned for years.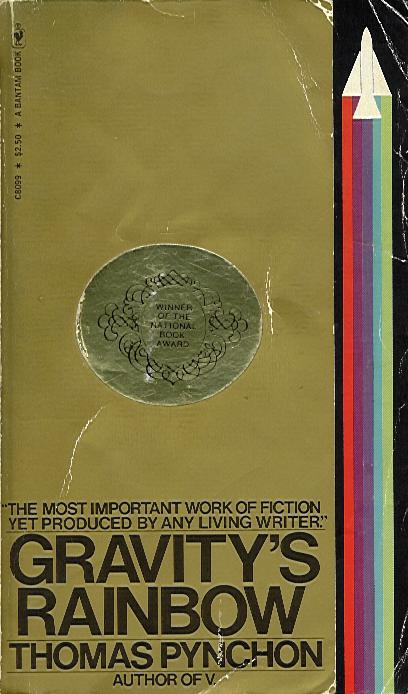 Co. Pynchon-L
I put down that book in sheer exasperation more times than I could count. When I moved, I finally realized that if I was going to ever read the damn thing, it would be on an eReader and I sold my copy, along with 75% of my library.