Arrested Development and Andy Richter Controls the Universe are two shows which really, really stand up to repeated views. And, therefore, I have seen the entire runs of the two series at least a half-dozen times apiece. That is slightly over six and a half straight days of the same twenty-six hours of television. Needless to say that after such viewings, certain things tend to jump out. For instance, I love this prop from Lucille's apartment in AD. It almost looks as if it were painted on the wall and then a frame set out in front to make it look like a painting; a sort of trompe-l'œil.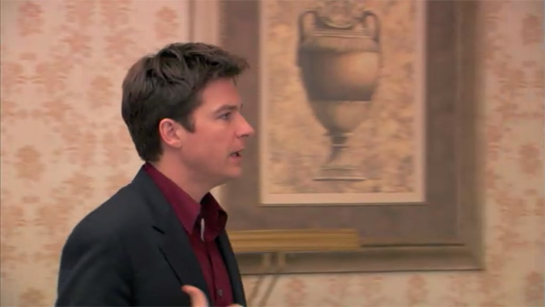 So, when I was watching Andy Richter tonight, for the first time in a while, I saw this image, and ended up fast-forwarding through three episodes of AD to figure out if I was looking at the same Fox studios prop, two years apart in time (that Richter episode aired in '02, AD in '04.)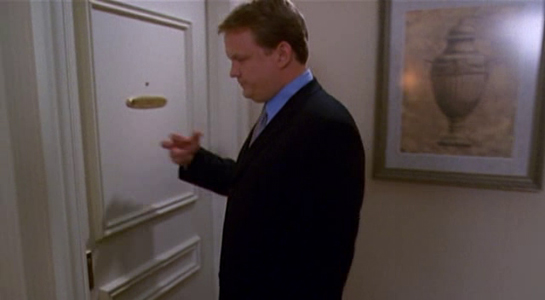 As you can plainly see, they are two separate vases, but are almost certainly created by the same individual.