Hurricane Irene -- a timely subject, I know! -- unleashed a fury of references to the eighth season Simpsons episode "Hurricane Neddy". If you don't recall, it's the one where Ned Flanders' life goes to hell after his home collapses in a hurricane. Anyhow, my friend Sarah posted the following screenshot on her Facebook wall, in response to the mad dash for supplies, and rumors of stores taking advantage of folks in said mad dash: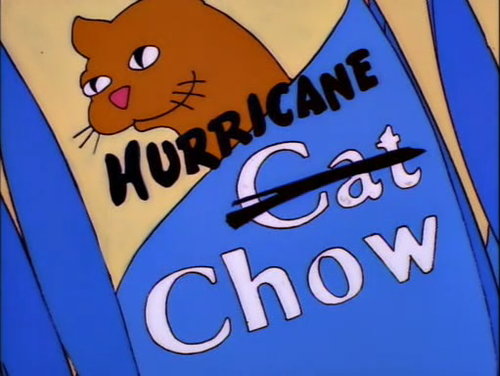 To which I immediately replied with my favorite gag from that show (and set it as my profile picture for the duration of the hurricane):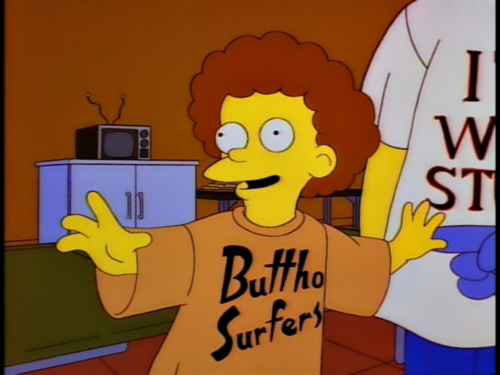 "I'm a surfer!"
...and was immediately drawn in to a discussion by a (slightly older) mutual friend asking me to verify the fact that I was aware that the Butthole Surfers were an actual band.
Well, not only am I aware, but Electriclarryland and Independent Worm Saloon were two of my absolute favorite albums in high school. I am totally sure that, at some point between the ages of fourteen and sixteen, I could sing along to every song on either record. So, here are two of my favorite tracks off either album: "You Don't Know Me" and "Cough Syrup":