I found this ad in a 1991 issue of Computer Gaming World.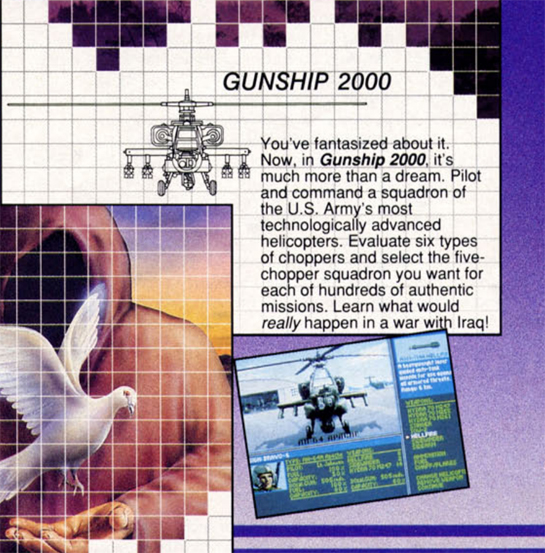 .
However morbid that copy may have been during the Gulf War, it's a lot worse now.
About Me
I was born in the Soviet Union and emigrated to the United States at six years old. I grew up and still reside in southern Brooklyn. I am fascinated by all sorts of media - the more referential the better.
Reading
Listening
Friends
Categories
Archives