I just missed three good shows in a row. Sleigh Bells, Wavves and Crocodiles played on three consecutive days and, planning to go to at least a single concert, I missed all of them. I don't terribly regret it; Wavves I've already seen and Sleigh Bells' and Crocodiles' shows don't seem to be terrible interesting, at least according to YouTube. In fact So, to make up for it, I decided to seek out their latest videos...
I think I've had some sort of desolate summertime imagery overdose. I mean, I knew the bands had plenty in common – their audience most of all – but my god is this overlap ridiculous. Not as ridiculous as Wavves selling branded weed grinders, however: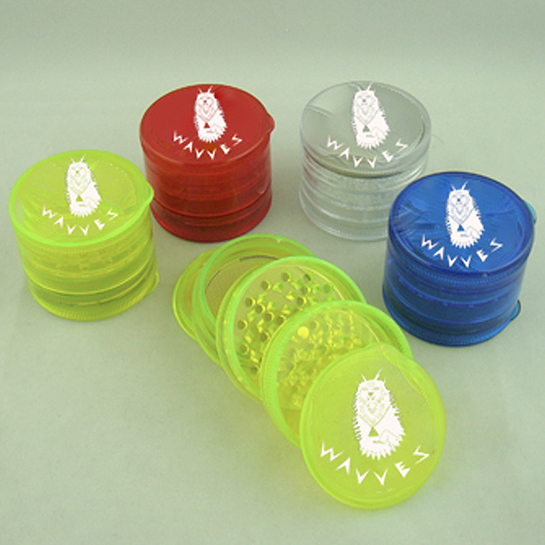 About a week and a half ago, my internet hetero life-partner CJ declared that it was about time to pick our top albums of 2009, considering "unless Neutral Milk Hotel backs Public Enemy on a surprise LP next week, [we] should be set." After a few minutes, we decided on a Top 8. Tonight, we present our individual choices for the Bottom 4. The following are mine:
#8: "Summer of Hate" by Crocodiles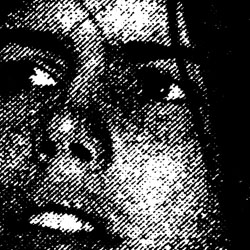 Do you know how much I like this album? I like this album so much I had to go back and listen to a few tracks from it because I couldn't for the life of me remember what they sounded like, outside of the fact that if you Google "Summer of Hate" and "Summer of Hate" + "Jesus and Mary Chain" you'll end up with roughly the same amount of blogs written by people with roughly the same north Brooklyn hair and ZIP code. The album is good, referential, noisy, throwaway pop. I don't care that I can't remember what most of it sounds like, what I care is that I remember how I felt listening to it: cool, and in touch with the feel of a certain sort of transgressive pop music, the novelty of which is long-lost for my generation.
#7: "The Pains of Being Pure at Heart" by The Pains of Being Pure at Heart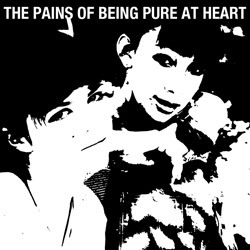 The Field Mice are a band almost twenty years gone from us, but they're still clearly loved. At least by the Pains. Their sound is definitely dirtier than you'd expect twee-pop to be, but there's a certain crafted, dainty sincerity about it; the absolute inverse of the sort of nostalgia gleefully banged out by Wavves, for instance. This album is a taffeta ribbon made of television static. It is a rare band that, in 2009, can film a video on Super 8 and have the feel match the song so precisely you have no idea (outside of the clothing and a brief glimpse at a Sidekick) when, exactly, after the dissolution of the Velvet Underground, this album was released.
#6: "Flight Paths" by Pocketbooks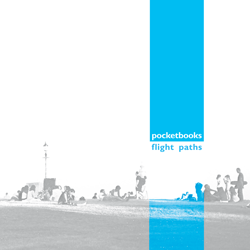 To contrast the previous, this is an album of crystal-clarity. Every track is produced in the musical equivalent of deep focus – perfect for the concrete nature of the lyrics, and the facileness of the singers. The songs do something it seems pop music has become afraid to: tell stories. There are beginnings, middles and ends, interspersed with dialogue and letters. "Flight Paths," is, at its best, sprightly and safe. The only welcome and genuinely retreat into suburbia I have ever had. Much like an electroclash fan listening to a Boards of Canada album for the first time and wondering when the beat will drop (I'm looking at you, 19-year-old me,) listening to Pocketbooks, jaded ears will want for the prick of the knife behind the sweetness that hovers evenly through songs about death and heartbreak. Fortunately, the wound never comes, and "Flight Paths" remains 11 tracks of magical retreat.
#5 "Passages" by Maserati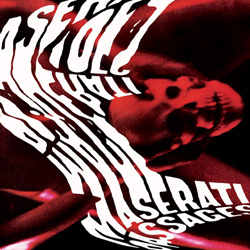 I wrote about Maserati earlier this month, mostly in the context of the untimely death of their drummer, Jerry Fuchs. Speaking of the album (although it is more a collection of releases found previously on splits, and a few remixes) as a whole, I have to say it is the first post-rock to genuinely overwhelm my senses since Godspeed You! Black Emperor's seminal "Lift Yr Skinny Fists Like Antennas to Heaven." Certainly, the actual feel of the album is entirely different: this is no grave dirge to mankind; if anything it is a call-to-arms. GY!BE makes you feel as if you're slowly climbing a mountain, Maserati, appropriately enough, feel like a Formula One race. You get in the car, you wait for that slow tick of the lights, and right the hell off you go. The technical aspect of the guitar and pedal work is sensational – until I saw them live, I had no idea they didn't use any synths. Every noise you hear is either a processed guitar or drum. "Passages" is raw drive, taking the motorik beat from a reference to the 70s to a expression of the contemporary.
Now that you have read my picks, go on and read CJ's.