The pixel video artist/chiptune genius who is Doc Octoroc (previously) has made this awesome cover of the 2010 Doctor Who intro, straight-up SNES-style -- the scaling effects are perfect. Even though I stopped watching Doctor Who about halfway into the tenth Doctor's tenure, I have expressed my love for the theme and this is a great take on it.
Pandering as it may be, I love videos utterly exploiting my nostalgia and video game obsession "hobby" in the manner you are about to witness. Although, I'm not exactly sure how nostalgic I can be for Final Fantasy IV -- a battle in which is the basis for this video -- considering I've only played the GBA incarnation about five years ago. Hell, I couldn't even beat it. I don't mean to rant but fuck you Square for making a game wherein I am perfectly able to get to the final stage only then to realize I'm hideously underpowered for the endgame. Five years on and I'm still bitter about that. I'm starting to think this may reflect on me more than it does on a 19-year-old video game.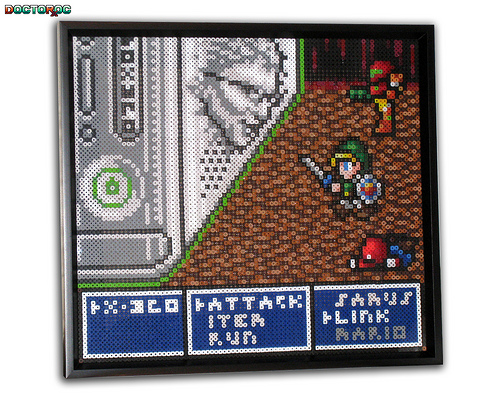 Co. Doc Octoroc
That being said, I'm still a sucker for Doc Octoroc, who is also the artist behind 8 Bit Jesus, a collection of chiptune Christmas Music done in the style of your favorite NES games.
Here's his latest production, called "Firewall":
For those interested, here is what the original battle looks like: