The next post I make will be Come On, Let's Go's one-year anniversary post. That's one year of pop culture minutia and passing off music videos as blog posts. In the meanwhile, I'm attempting to write a paper on the aesthetics of Ronald Reagan's speeches. So here's a music video for "New Orleans," off the upcoming Former Ghosts album new love:
This has been my most anticipated album of 2010, ever since I found out about it a week ago. God knows I still regularly listen to Fleurs on repeat.
Xiu Xiu is coming out with a new album at the end of February (I've already bought my tickets for their New York show in April) and a number of tracks were leaked to YouTube. I can't get enough of this one:
They are the only band I can think of since, perhaps, Joy Division who can pull off an album, track and chorus named "Dear God, I Hate Myself," and come off as deranged rather than self-piteous. Well, Ian Curtis came off as if channeling Thánatos through his wiry frame. Jamie Stewart, on the other hand, was driven mad by the unknown and unnameable gods of Lovecraft. "Dear God, I Hate Myself" isn't a complaint or a plea for sanctity -- it is an just and vitriolic accusation meant to pierce the heart of the creator for allowing a life such as his to exist. This intense (overbearing, even) theatricality is the heart of Xiu Xiu and my reason for enjoying them as much as I do. There's no way to express these universal emotions without diving into an ocean of hyperbole thicker and more viscerally disturbing than any river running through a Chinese factory. An unflattering review in the SF Chronicle defined Jamie's voice as having...
...perfected the sound of being one misheard remark away from a histrionic breakdown. His choruses are such clingy pleas that they trigger physical discomfort if you're not a fan.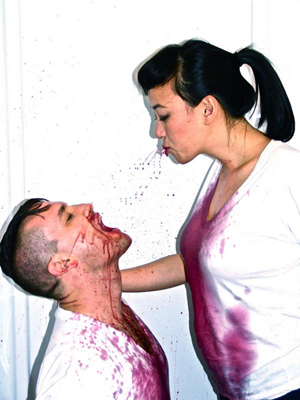 Image co. Xiu Xiu's MySpace
Music reviewer Jennifer Maerz, I have just watched the point whiz by you at Mach 3. I don't think there is a single Xiu Xiu fan alive who isn't physically uncomfortable listening to the band. In the words of Dr. Strangelove, that is the whole idea of this machine. Even the genuinely sweet-sounding songs like "Hello From Eau Claire" contain an unnatural lyrical undercurrent meant for the listeners to awkwardly brush their fingers through their hair in order to have an excuse to avert their ear-gaze from the lyrics.
In related news, Former Ghosts (a side project involving Jamie Stewart, which I have written about here) have finally come out with an official music video. There's a bit of pukin' at the end, if you're sensitive to it:
I hope everyone enjoyed yesterday's half. Let's get right into the Top 4!
#4 - "Fleurs" - Former Ghosts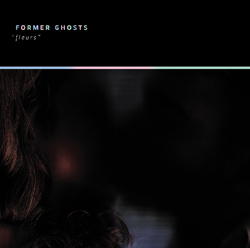 Former Ghosts are a supergroup of acquired tastes. Assembled by Freddy Ruppert, the sole member of This Song Is A Mess But So Am I, the group features Nika Roza of (as?) Zola Jesus and Xiu Xiu's Jamie Stewart. Ruppert and Stewart almost share a voice – in fact, I incorrectly though Ruppert was Stewart on the first few listens . Eventually, I could differentiate the two: Stewart's voice is plainer, more controlled, less ornamented by the affected anguish behind Ruppert's. Roza, too, seems oddly calm when she has lead vox. The music itself is simple synths melodies and drones. Usually one of each make up a track, feeling just as unnatural and restrained as the voices. Fleurs feels like a therapy session for the three, letting them express more mediated, calmer music than they usually do, but at the same time filling it with human emotion they wouldn't allow themselves to express in their own projects.
Audio clip: Adobe Flash Player (version 9 or above) is required to play this audio clip. Download the latest version here. You also need to have JavaScript enabled in your browser.
#3 "Candy Cigarette" - Boy in Static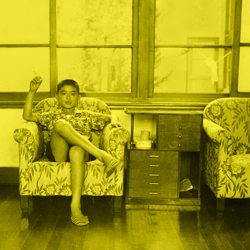 Apparently, Boy in Static used to be a dream-pop/shoegaze band. I am very glad they gave up the aspiration to be where every third band seems to be trying to get to. There's no question that the album overdoes it a bit on sweetness, but does that have to be such a bad thing, necessarily? Alexander Chen's singing melds a heartbreak crooner and your buddy telling you how his girlfriend just left him. Chen is slightly piteous, but with just enough raconteurship and dramatic swelling to let you know that this is an act, a stage show. This artificiality fits into the music and production - his voice will be crystal clear on one track and sounding as if it is coming through an answering machine on the next. There is heavy sampling on these tracks, they are an electronic pop band, but it comes out in an organic fashion. A listener completely ignorant to electronic music production may be surprised by the fact that the tracks were sampled instead of played by a large and oddly instrumented band. And if all that isn't enough, Liz Enthusiasm, the lead singer of Boston darlings Freezepop, performs guest vocals.
#2 "Hands" - Little Boots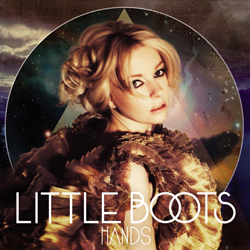 This is what a dance pop album coming out of the end of the new millenium's beginning should be. Victoria Hesketh uses nearly the entirety of 80s, 90s and 00s pop music to create Hands, all the while making sure it doesn't sound anything like it (to anyone paying attention, at least.) My biggest problem with recent dance pop is that it relies far, far too much on hip hop beats on the one side, and Gang of Four on the other, polarized in just that manner. Even Her Imperial Majesty Lady Gaga, who, according to anyone remotely qualified to call themselves a culture journalist, is David Bowie and Jesus Christ rolled into an Matthew Barney-decorated balls fits this pattern. Hesketh, fortunately, never tells us "okay I am going to do electroclash now" or "this is the 'Ace of Bass' track." Her influences, the dance music that started hatching 30 years ago might be the bricks that built Hands, but the architecture is all hers.
Little Boots - New In Town from Nikke Osterback on Vimeo.
#1 "In and Out of Control" - The Raveonettes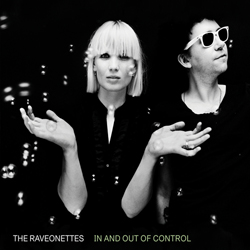 The moment I heard this album, I knew it was going to be my favorite this year. Sure, I may have though that once or twice before (mostly about albums that did not make the Top 8, even,) but with this one I was sure. Everything about the album. The instrumentation is the height of what the Raveonettes set out to do with 2003's Chain Gang of Love: 50s American Bandstand-style rock and roll meets My Bloody Valentine/Jesus and Mary Chain with some good old fashioned unveiled sexuality sprinkled on top. It isn't easy to make slower tracks feel more erotic than soporific, and while their previous album Lust Lust Lust proved that in the latter, this one proves it in the former. One of the greatest aspects of the Raveonettes has always been their refusal to step around sex, and they're out in full force here. One of the album's most intriguing songs "Boys Who Rape (Should All Be Destroyed)" is shocking in its complete plainspokenness. It is not a Tori Amos-style ultra-abstraction coping mechanism song, nor a revenge tale like Sublime's Date Rape. It is a simple and brutal "fuck these guys, sister" - an object lesson of utter and beautiful simplicity, and that's just what the album itself is.