So just on a lark, I decided to search YouTube for chiptune covers of Smiths songs and came up with something considerably better than I had imagined:
This is a cover by Leeni, a Seattle-based vocalist/chiptune composer and it is a lot better than it has any right to be. Although that may very well be my own love for minimalism and this particular style of female vocals. Either way, Leeni (whose official site autoplays loud, loud music) looks like a great upcoming musician, sounding more than a little like a back-to-basics Freezepop ca. their first album. Plus, she makes at least some of her music on an actual GameBoy, and props to that.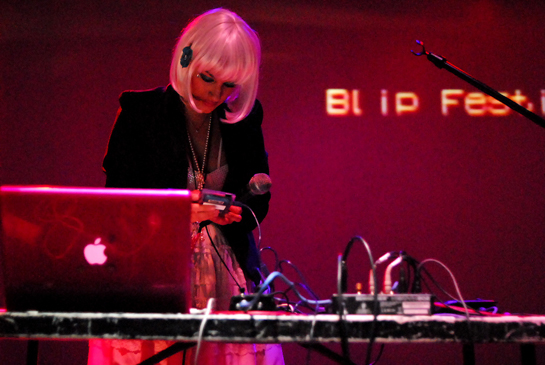 Co. Chiptography
Here's another one of her videos, titled "Headphones on Your Heart" and I think I like it even more than the Smiths cover. It is a collaboration with Olympia artist/animator James Franzen. He even set a a sequel to this video to another of Leeni's songs here.