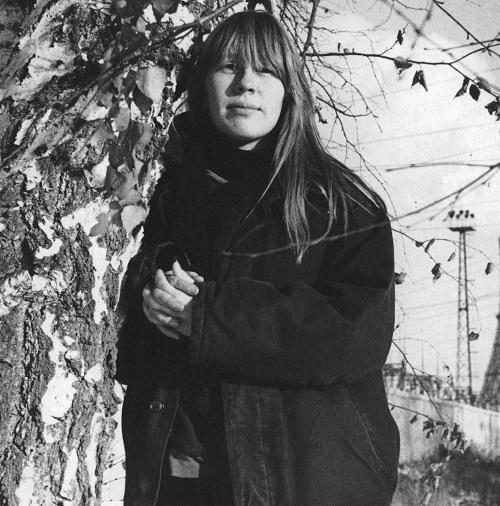 On May 9th 1991, 24-year-old poet and singer Yana Stanislavovna Dyagileva (Яна Станиславовна Дягилева,) known then to her friends and now publically as Yanka (Янка) left her Novosibirsk country home. On May 17th, Her body was by a fisher man found in the Inya River. The investigation revealed absolutely nothing with regard to the cause of death, but who knows how it was affected by her publicly anti-government sentiments and association with the underground Soviet punk scene (not to mention her marriage to Grazhdanskaya Oborona's Yegor Letov.) Yanka was no stranger to retribution by the Soviet government.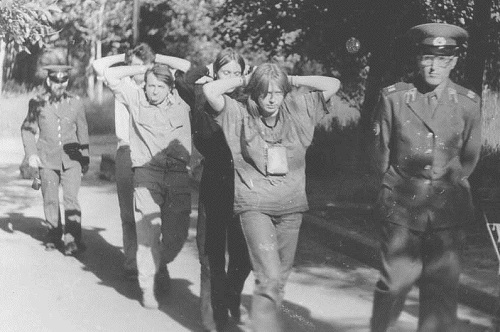 Yanka's albums were released posthumously, although a number of them were recorded. During her life time, she would play underground festivals and in very small, intimate shows called kvartirniks (Квартирник, "apartment gig.") Fortunately, there is a very comprehensive tribute website. Unfortunately, for most of my readers, it is entirely in Russian. Here are dozens of photos taken of Yanka and Grazhdanskaya Oborona during the late 1980s and early 1990s. Here is a (legal) archive containing all her albums and recordings. I suggest starting with Prodano! (Продано!, Sold!)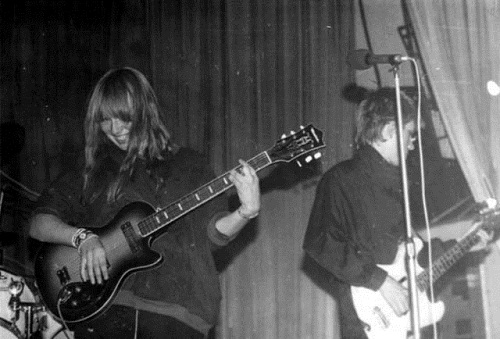 Her lyrics were full of pain and injustice, both personal and to the country as a whole. As far as "punk" goes, she was more in line with Patti Smith – no overtly shocking image, but songs full of razorblade insights. In "Po Tramvaynim Rel'sam" ("По трамвайным рельсам," "Down the Railroad Tracks,") a song of prison/gulag escape, she sings: "We have to be able to, in two seconds, dive into the ground,/To stay and lay there when the gray cars go after us,/That drive away with them those who couldn't or wouldn't lay in the filth." Here is her performing it live at the Cherepovets Rock-Acoustic festival in 1990, just a year before her death. A friend and I translated the lyrics here, albeit they retain nothing of the original poetry.
From the same concert, here is "Rizhskaya" ("Рижская," a street in Moscow.) A few years ago I had written a MetaFilter post about Yanka and a very kind user has translated the lyrics.
He also translated the lyrics to "Ot Bolshogo Uma" ("От большого ума," "From Being Too Smart.")
So that is the legacy left behind by Yanka. You can read more about her here and listen to more of her music, streaming, on her posthumous MySpace page. YouTube user Faustua has a number of videos of her and Grazhdanskaya Oborona both. Unfortunately, there are very few actively-written translations of her songs, but you can always throw the Russian lyrics into Google Translate (or ask me directly.) Enjoy!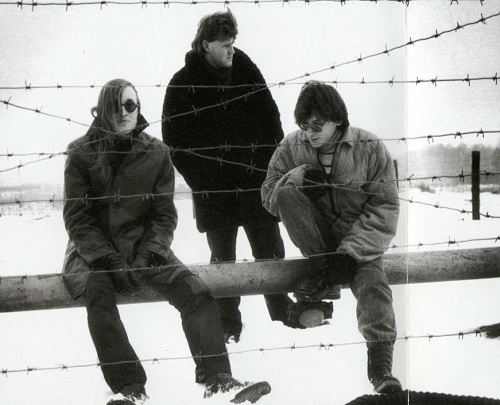 Photo co. nmm.ru
This is the Soviet Union's first punk rock band, Grazhdanskaya Oborona (Гражданская Оборона, Civil Defence) also known as GrOb (ГрОб, Coffin.) Most punk bands across the world had to dodge censors and obscenity fines while withstanding the the occasional token arrest. GrOb spent their time dodging the KGB and releasing illegal bootleg recordings. They survived well into the post-communist years, regularly releasing albums and becoming hugely popular (there are plenty of their stadium concert videos on YouTube.) Unfortunately, the lead singer and Soviet punk impresario Yegor Letov (Его́р Ле́тов) died in his sleep two years ago. Below is a video of their song "Ya Ne Veryu V Anarhiyu" ("Я не верю в анархию", "I Don't Believe in Anarchy,") taken during their still-illegal days in 1988. I've reproduced a translation of the lyrics as well, although they're slightly different than the video.
All that is not anarchy – that is fascism!
All that is not anarchy – that is fascism!
All that is not anarchy – that is fascism!
All that is not anarchy – that is fascism!

But you want to be the Fuhrer
He wants to be the Fuhrer
I want to be the Fuhrer
We all want to be the Fuhrer!

I don't believe in anarchy!
I don't believe in anarchy!
I don't believe in anarchy!
I don't believe in anarchy!

Who doesn't like the new order?
Who doesn't believe in the new order?
Who is not eager for the new order?
Who is building a new order?

I don't believe in anarchy!
I don't believe in anarchy!
I don't believe in anarchy!
I don't believe in anarchy!
Malcolm McLaren died today. I originally thought to post some Sex Pistols music, but I realized I have never particularly enjoyed the Sex Pistols. I can honestly say I have never been in a "Hey! Let's put on God Save The Queen" mood. My attitude toward punk in these last few years - especially after spending a year and a half peddling punk-rock merchandise - hovers somewhere around disaffection and uninterest. I'll voice some more sacrilege and state that it has come to the point where I prefer tracks off Jeff Lewis' "12 Crass Songs" to most of the originals.
Maybe I'm in a mood right now, maybe my previous professions of adoration for both the genre and the lifestyle were the words of a poseur seeking acceptance. Who knows. What I do know is that most stuff I have which is classified firmly in "punk" finds itself put on more out of nostalgia than a genuine desire to listen to the stuff.
The Dead Kennedys (and, to an extent, the Ramones) will continue to be wholly exempt from everything I have just written.