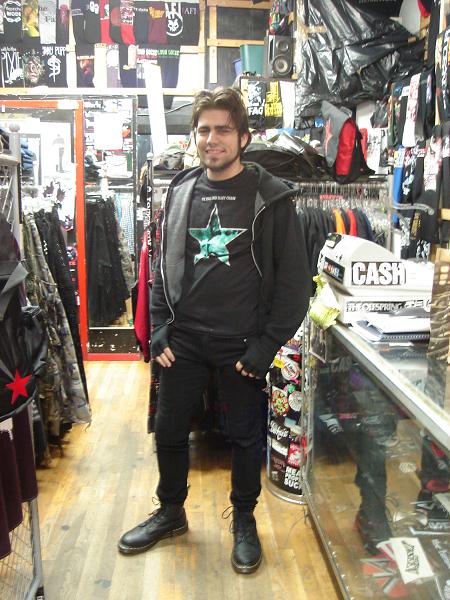 34 ½ St. Mark's Pl., 2005
Once in a while, I randomly encounter the artistic products of the East Village, the Manhattan neighborhood that just so happened to be my teenage stomping grounds and early-20s area of employment. The avant garde-ness had long died down by the time I got there; outside of roving bands of streetpunks, there wasn't much left to connect the turn-of-the-millenium Village to its glorious fin de siècle in the 1980s. The art scene was completing its migration into Brooklyn, where it still resides today. The old punk rock shops were being replaced, one-by-one, by Japanese restaurants and the drag queens gave way to NYU undergrads looking for something to wear to 80s night at the long-since-tamed Pyramid Club. Sure, you could always find traces of the old Village if you looked hard enough – hell I punched the clock at one of the last independent punk rock boutiques – but everyone knew that whatever it was the East Village ever was, whether personally or by hand-me-down memories, was in its death throes. And that's why it is always nice to see evidence that it was once more far-out that I could ever imagine. Like when I came across these videos by artist Tom Rubnitz. Camp, LSD and yesteryear's consumer culture all combine into … well … just have a look:
I helped a friend of mine move today. It was probably the single most coordinated move I have ever been involved in, especially considering she is moving out of her parents' place for the first time. I remember doing that, moving out with barely two suitcases – one for books and one for clothing. I was nineteen and just dropped out of college. I decided to leave the city to live in the woods. Or, at least the college town surrounding Cornell, where one of my closest friends was attending and needing a roommate after his conveniently flaked. I lived rough-and-tumble, having never attended sleepaway college and thus never really lived without the conveniences of home.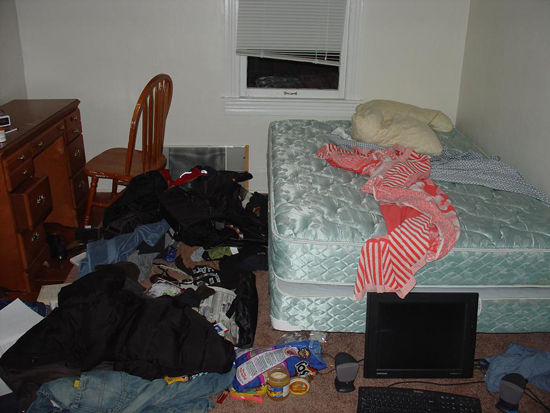 A few months later, summer came around and I was forced to split as the apartment was being given up. I moved back home to southern Brooklyn and split a few months later to the cultural mecca of Williamsburg. Except I was living far from the action in a Hispanic residential neighborhood. The apartment was nice, although my room fit little more than the broken futon and file cabinet (?!) it came with, neither of which I had the inclination to remove. I stashed my clothes in the file cabinet and that was that.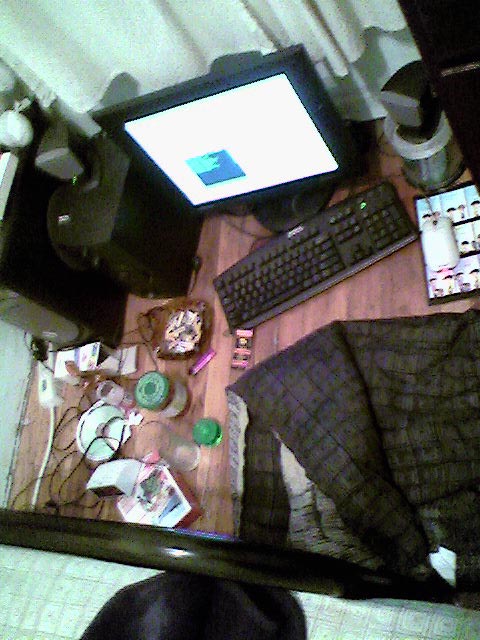 My girlfriend at the time got into grad school in sunny California, and I moved there next, to a suburb of Los Angeles. We lived in a housing complex resembling, from the outside at least, the Dude's residence in The Big Lebowski. A few leather couches later, the place felt like home. Except in a black-and-white movie about the future. I could never get used to those floor-to-ceiling windows. We had one in the bedroom and it just weirded me out that someone could quite easily hammer their way right into the apartment. Fortunately, outside of some sort of organized drug-dealing operation bust, a few taggers and the theft of a hammer belonging to Shadow, the hip-hop producer from across the way, the neighborhood was relatively crime-free.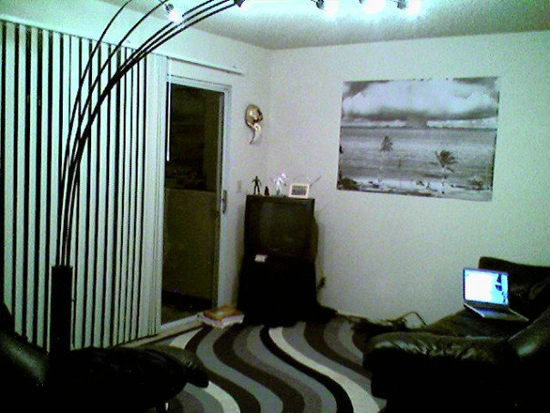 I moved back home after a year in L.A. I couldn't do it and I just missed New York far too much. After spending the longest time living with my mother since my teenage years, the apartment next door to my best friend opened up and I scooped it up immediately. I've been there three years this summer. The room is a bit bigger than the one I had in Williamsburg, but I have real furniture in here now. Even a coffee table. The neighborhood is a bit ...old... however. The only bar around is full of people twice my age, minimum. Hopefully, I'll be on to greener pastures soon enough.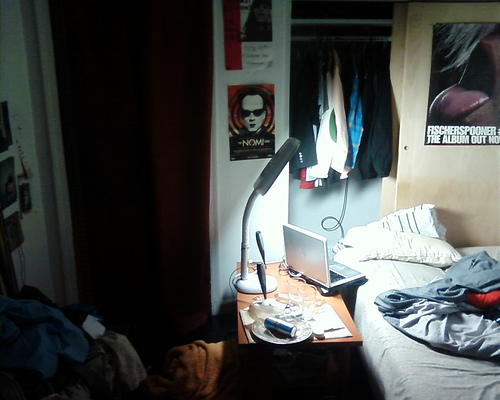 Growing up without a father was – hell, still is – oddly paradoxical. There was no big gaping hole where Dad should have been. While my mother had two subsequent husbands and a long-term boyfriend, none of them were filling (or were asked to fill) that particular role for me. On the other hand, father-son relationships on TV, although never in real life, really got to me. The most striking example I can remember was in an episode of Twin Peaks. Major Garland Briggs, played by Don S. Davis, recalls a vision he had to his rebellious son Bobby. His character's mixture of Adult Seriousness and the incredibly sincere, even wide-eyed, show of emotion buried itself in my heart like a hot stake. The reaction of his son, who is usually a colossally unrepentant bastard, made it hit all the harder.
Don S. Davis died 2 years ago today.
Now, I don't want to drag you down too much, so here's everyone's favorite Russian surf rock/psychobilly/whatsit band Messer Chups with "Twin Peaks Twist."


Co. A Softer World.
Last summer, I took some time off work and spent a couple weeks in Copenhagen, visiting a pair of friends. One evening, while I was having some quiet time, a neighbor decided to start blasting Gary Jules' version of "Mad World." You know, that song from the end of Donnie Darko. Now, I can't stand hearing that song and tend to evacuate whatever space it is being played in as fast as possible. Certainly, this wasn't as egregious as the time I heard it mixed into a set at a New Year's Eve drum and bass party, but the heartless bastard had the audacity to keep the track on repeat for at least twenty minutes. After a few extra seconds of silence at the end of a replay, I realized the torture had come to an end and immediately took my revenge. I plugged my computer into the house speakers and turned the volume up just high enough that I knew he could hear it from his apartment. For the next twenty minutes, neighbor-guy was subjected to the one song I can listen to on endless repeat, for just as long as he forced me to listen to his jam:
I rode the wrong train home, adding an eight block-long walk to my odyssey from Brooklyn's hip north end. As I plugged away at retaining consciousness on the preceding line, a headful of red wine shifted my attention away from the conductor's garbled announcements and toward the bored young blond sitting across from me. My shirking faculties robbed me of heed for the proper transfer and I boarded my second-choice train, which arrived with a merciful expedience.
It was the wrong end of five in the morning when I came to and debarked – staggered off – at the correct stop in my neighborhood. This was a laudable accomplishment in itself; I was afraid that enjoying a drink and living in Brooklyn's southern boondocks would, yet again, add up to a firm rise-and-shine prodding, indelicately administered by a police officer walking the graveyard terminus beat at Coney Island. I had originally planned to sit out the night, made timid by the radio's apocalyptic pronouncements of the upcoming weather. Fortuitously, the snow had lingered long enough for my night to resolve itself, and lazily tumbled from the stars as I plodded home through the orange silence which descends hand-in-glove with every nocturnal snowfall.
Audio clip: Adobe Flash Player (version 9 or above) is required to play this audio clip. Download the latest version here. You also need to have JavaScript enabled in your browser.
Parenthetical Girls - This Regrettable End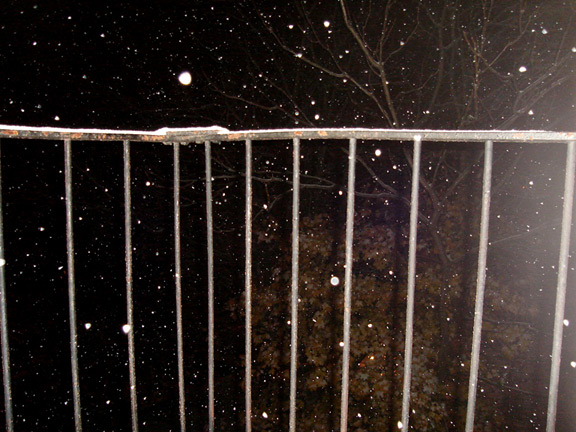 When, at age 20, I first started working at Freaks – the punk boutique formerly found on the East Village's renowned St. Mark's Place – my manager and I got into a conversation regarding embarrassment of one's own taste in music. Rob, who was in his 30s, told me he enjoyed the first wave of emo. I immediately responded "and you … openly admit that?" He explained that no one with a sense of self-worth should ever be ashamed of owning up to their taste. Who is anyone else to judge what you receive enjoyment from? Who worth knowing would peg an individual as a worthwhile human being based on how they like their pop music?
I can't say that conversation miraculously cleansed me of prejudice. I still harshly judge people based on their preferred genres (along with just about anything else), but I now have a little voice in the back of my head rendering me unable to ignore my own snobbery and constantly reminding me of my own guilty pleasures. I try to remember that someone who listens to – in my opinion – disposable trash may have tastes which are, for whatever reason, unrefined. Not everyone makes the time or the effort to sort through the reams of mediocre music out there. Or, god forbid, music might not be particularly important to them. I find my own habits an unreliable yardstick because I'm an obsessive, at best. If they have made conscious choices that do not meld with my own, I try to keep in mind that doing so is a respectable act in and of itself.
I guess what I'm trying to say is: listen to whatever you want and enjoy it all the same. And if you genuinely love music, feel absolutely free to be a snob! But a respectful snob. Turn your nose up at the music, not the individual inflicting it upon you.
As a sort of act of contrition for my by-gone days of judgmental prickdom (which some would say I am still smack in the middle of; all the more for writing the above) I present a guilty pleasure of which I can't get enough:

I grew up on Coney Island, sort of. In the two or three summers between being too old for summer camp and too young and lazy to get a job, my mother sent me to live with my grandmother for the summer months. My grandmother lived in projects housing right off the Coney Island boardwalk. Now, this wasn't the sort of projects housing with the potential to give birth to the next big hip-hop artist (that were across the street,) but rather a gated-off, white stone enclave with private parking and a doorman. Built abutting a geriatric rehabilitation center, this building was mostly occupied by senior citizens who, like my grandmother, had recently emigrated from the former Soviet Union. The building was clearly designed with seniors in mind – all the bathrooms, for instance, had emergency "oh god I fell, help!" pull-switches. Google Maps doesn't actually go down the block, so I've tried to highlight the building in the picture below. As you can see, it is right on the boardwalk.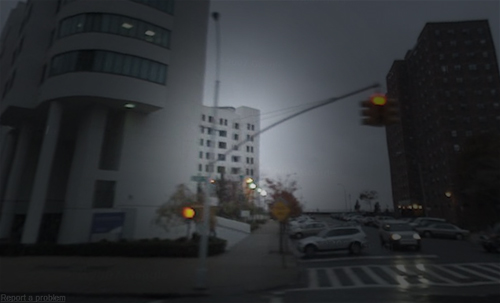 I spent my time time wandering up and down that boardwalk. A 36.6 kb modem can keep a young man occupied for only so long, and I found myself regularly venturing out there with Pretty Hate Machine or Jimi Hendrix' Greatest Hits album blaring out of my walkman and into my ears via those cheap-ass foam covered headphones we all had at thirteen.
One early afternoon, wandering to the Stillwell Avenue train station to get to my programming class – I spent a couple days a week learning C++ and Unix at a front for a diploma mill – I came across a pair of Latina girls wandering on the boardwalk. We didn't speak or even acknowledge our mutual presences, but they had a little radio. The radio was blaring a song I did not, could not acknowledge loving the ever loving hell out of until my freshman year of college...
I love this song. I love everything about it. It even transcends by unnatural love for the genre apparently referred to as "bubblegum dance." It defines my teenage summers on Coney Island for no other reason than being played at just the right place and moment.
...and apparently Freezepop covered it.

(There's no video, just a black screen.)