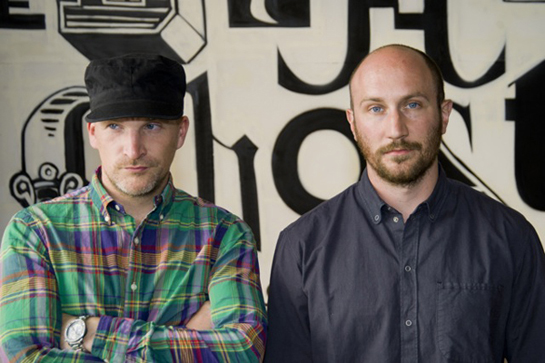 Co. Alt Sounds
I have a odd sensation guilt when I like first song of an album considerably more than the other the tracks. Unless the rest of the album is absolute crap, I feel like I really didn't put as much effort into enjoying the album as I should have. So, when it happened to me with The Black Ghosts' new release When Animals Stare, I decided to really give the album a shot beyond the first track. This first track, meanwhile, is wonderful, fitting into that grew-up-listening-to-Michael-Jackson groove, within which every other band that tries to cop MGMT's sound resides. Listening to it for the first little while, I could've sworn it was a cover, just because it feels like a dusted-off and remastered track off a forgotten album from 1994. Take a listen:
So, I decided to keep listening to it. My bus ride home from work was probably my fifth or six go-around, and, lo and behold, I managed to find a track I like equally, if not more. "Forgetfulness" is one female vocal track short of a great, early Architecture in Helsinki track, and rather different than the darker tone When Animals Stare has. It's sweet and even a little goofy, albeit the lyrics aren't any brighter.
--
In completely unrelated news, a spambot seems to have exploded in the comments section of one of my posts. Go check it out.