I've been really digging on West LA artist David Jien's work. Erratic Phenomena has a huge interview with him, and a good sampling of his work. His work resembles a cross between video game-like isometric perspective, graffiti and classic Chinese painting.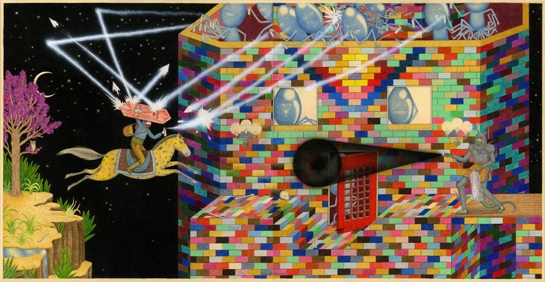 "Ride or Die" (click to englarge)
I'm really digging on his use of color and the flatness of the images in the context of the perspective. There's a self-limitation there that is comparable to chiptune artists and creators of overtly retro video games.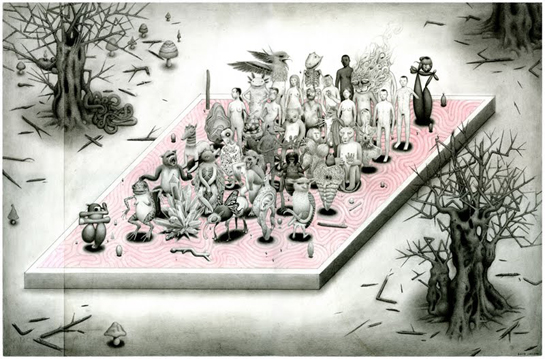 "The Group At Level 2" (click to englarge)
There's an obsessiveness to the hyper-compact detail that is really brought out by the use of pencil. It almost reminds me of Wolfli, but representational and not, well, crazy.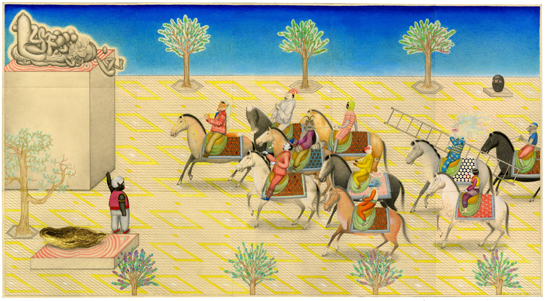 "Army of Meadjs" or "The Who Riders" (click to englarge)