I just missed three good shows in a row. Sleigh Bells, Wavves and Crocodiles played on three consecutive days and, planning to go to at least a single concert, I missed all of them. I don't terribly regret it; Wavves I've already seen and Sleigh Bells' and Crocodiles' shows don't seem to be terrible interesting, at least according to YouTube. In fact So, to make up for it, I decided to seek out their latest videos...
I think I've had some sort of desolate summertime imagery overdose. I mean, I knew the bands had plenty in common – their audience most of all – but my god is this overlap ridiculous. Not as ridiculous as Wavves selling branded weed grinders, however: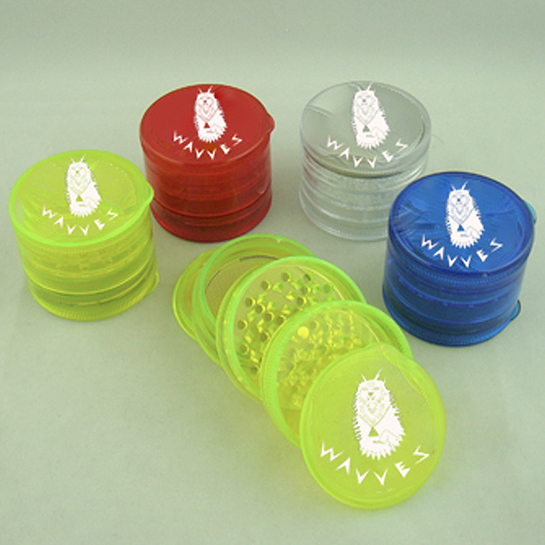 So the public schools are out, the city's been hit by an unreasonable heatwave -- they're all unreasonable to me, but this is the first time I've ridden the train shirtless -- and I saw fireworks and visited the beach. Well, Water Taxi Beach, at least: a giant, fence-enclosed sandbox and bar-studded sandbox on a pier in Queens. A friend of mine referred to it as a "hipster terrarium." . It was an enjoyable day; there were DJs, a couple of bands, the correct amount of portojohns (lots) and the food stalls took credit cards. Most importantly, my girlfriend (and this week's Gizmodo illustrator) was participating in a live art show, which was a blast to watch and document. I believe the only rule was the single hour allowed for the session: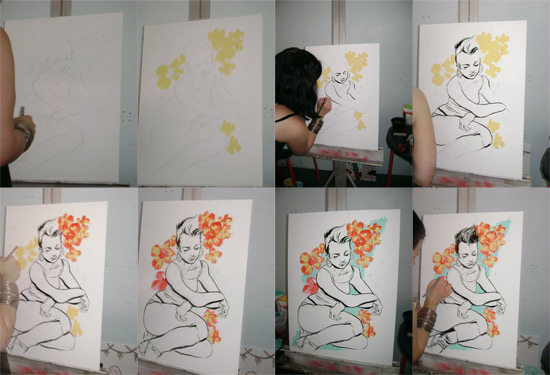 Click.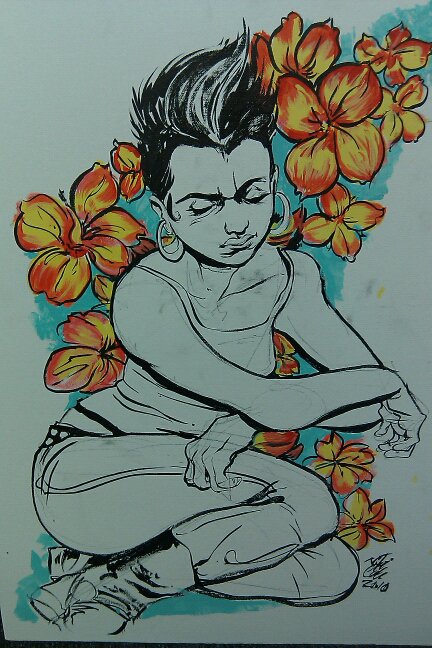 Also, thanks to all these factors, I finally picked a summer song. Now, a summer song has to have a number of requirements for me. It's gotta be noisy, full of distorted vocals and overdriven guitars. It can't be too fast because during the summer I am not in the mood to be hurried. Finally, it has to have absolutely no emotional value in it whatsoever. Naturally, I went with Wavves: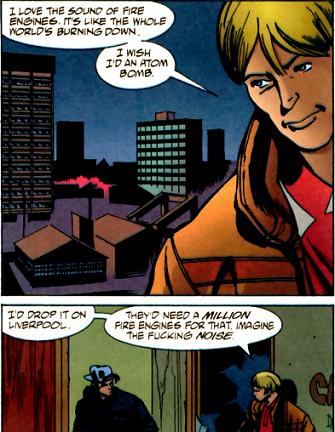 Young Master McGowan is right! New York is about as Liverpool-y as it can get outside -- my hoodie is still wet from the half-mile walk to work. So let's get on with some noise to drown out a meteorological malaise so intolerable it'd make Travis Bickle say "fuck it" and stay home.
That's the Jesus and Mary Chain, one of the first groups to mix feedback and pop music. The band didn't just inspire decades worth of shoegaze and noise rock, though. Five years ago, every other gentleman on North 6th Street looked like one of their understudies. J&MC are also famous for playing a twenty-minute-long set that devolved into a riot.
...and that was Wavves, the kid who went from living in a poolhouse to being reviewed by the LA Times in about eight minutes. He also managed to have a very public meltdown at a concert in Spain. But, hey, thanks to the age of YouTube (Hi! I'm boomer print media journalist!) the line between publicity and entertainment has vanished. I saw him play live this summer. For all the hate he gets for riding the noise-revival wave without having any "actual talent," all I saw was a kid in a Chicago Bulls cap and a skateboarding cast on his strumming arm, machine-gunning three minute surf-rock tracks. Why even bother to ask for anything more?
(Panel from The Invisibles #1, 1994, Morrison/Yeowell)